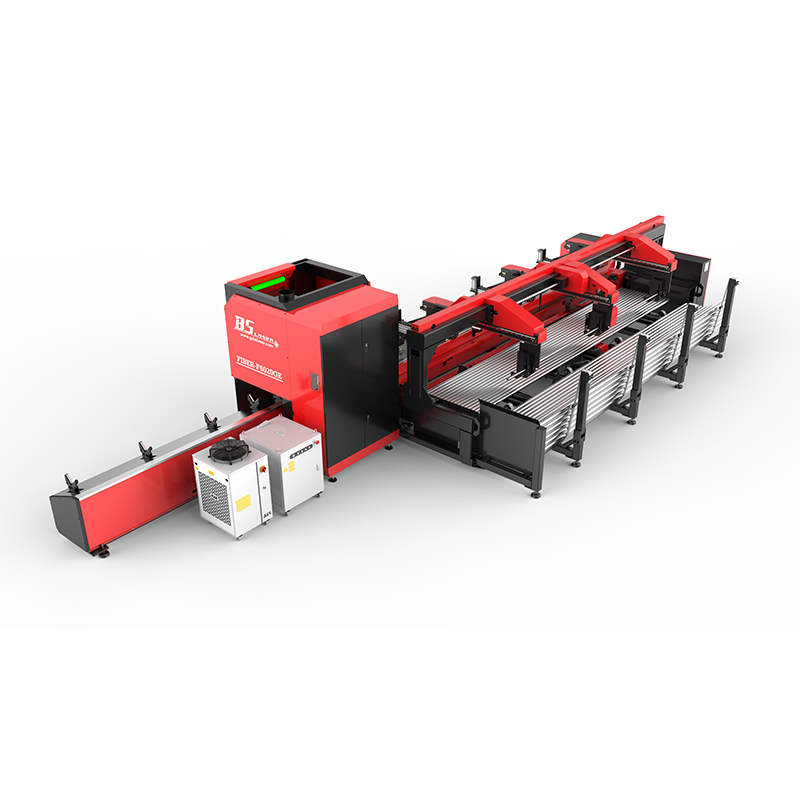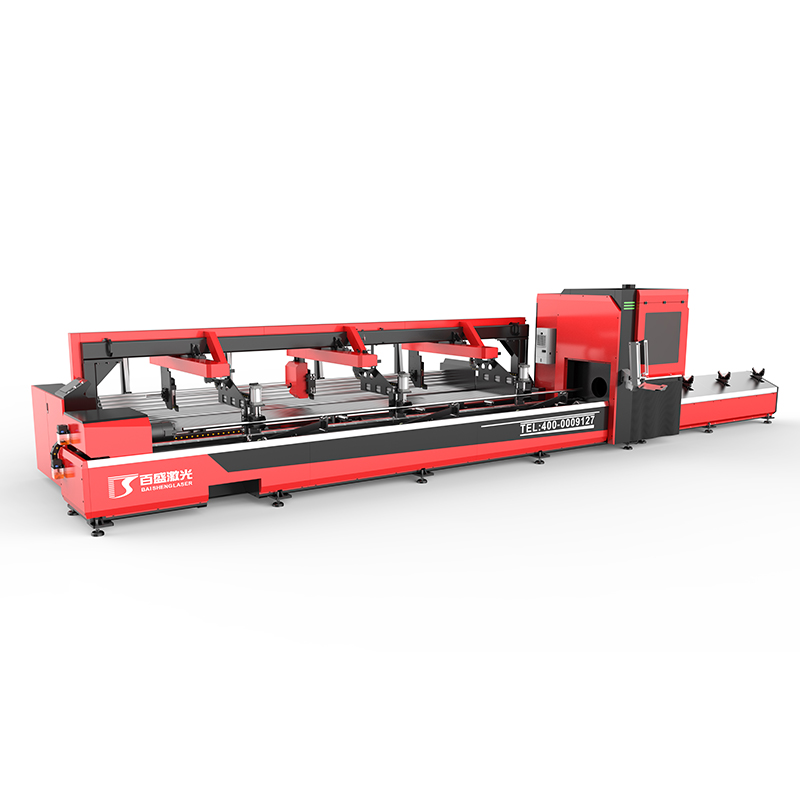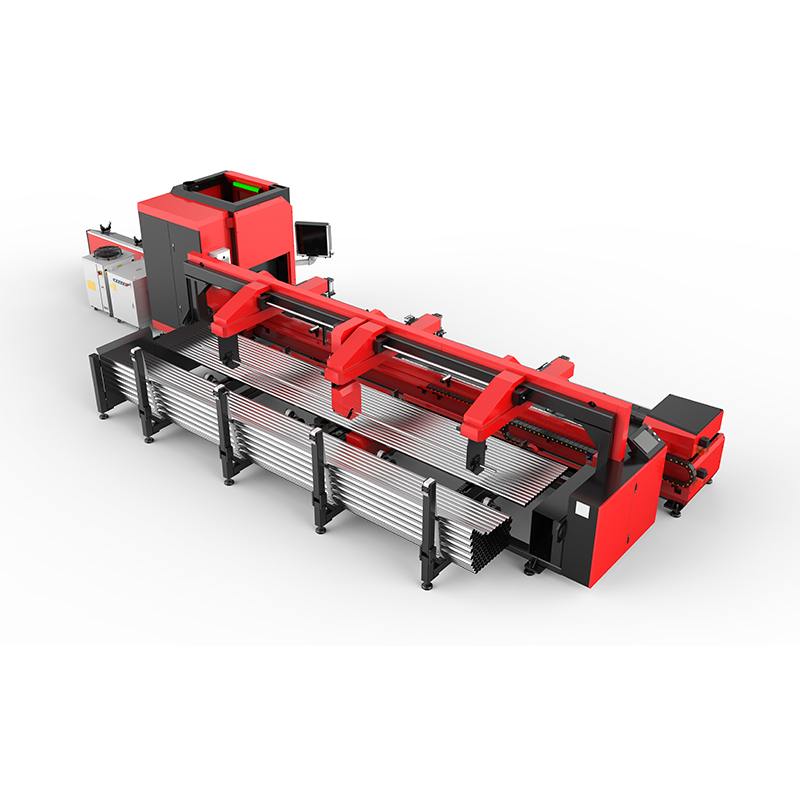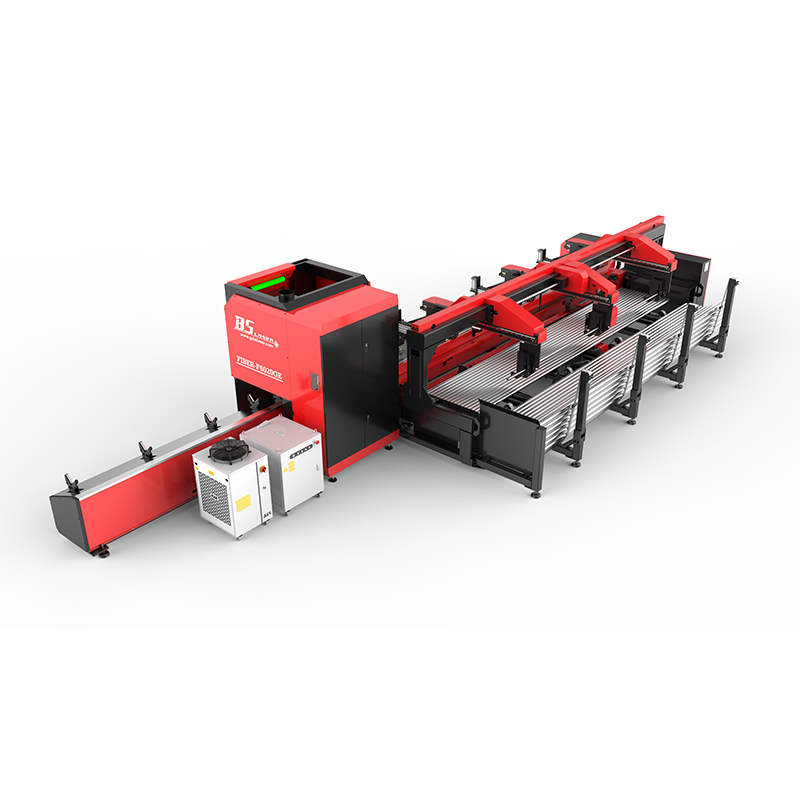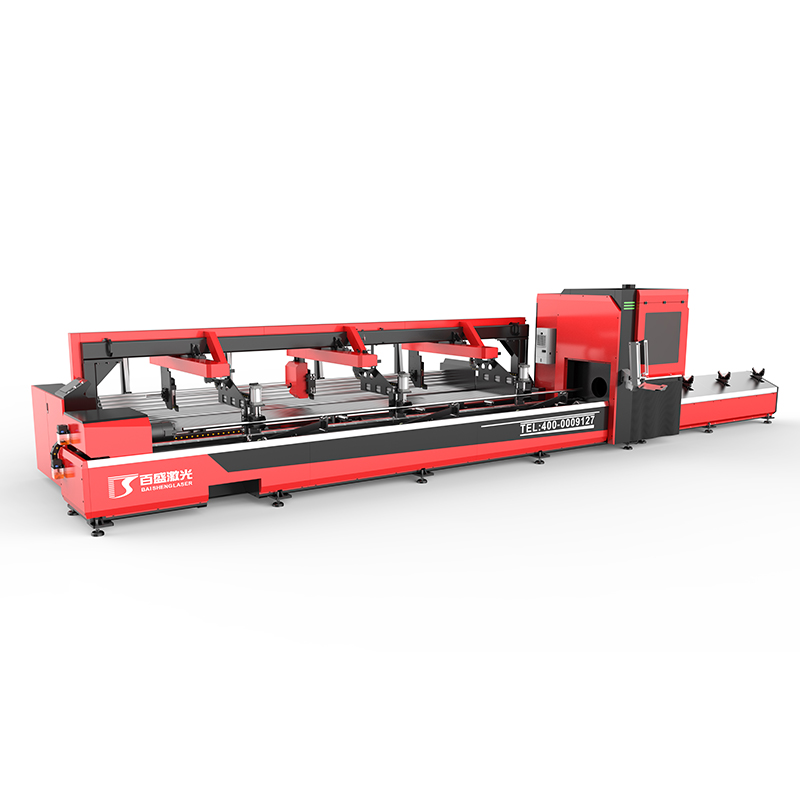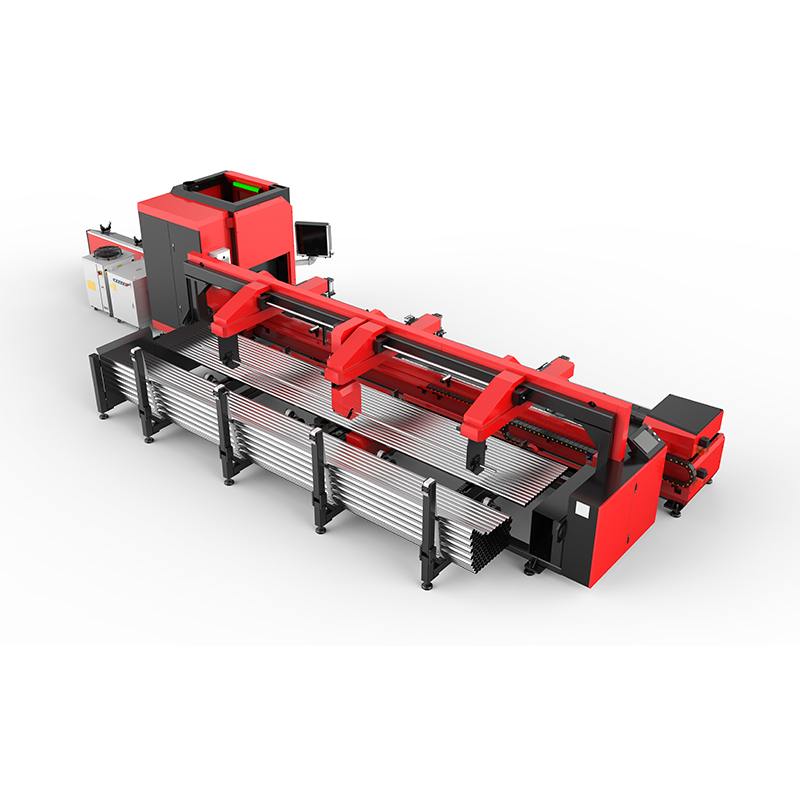 Metal Laser Tube Cutting Machine

Recommended by CCCME
Product Details

Company Profile
Metal Laser Tube Cutting Machine
Metal Tube Fiber Laser Cutting Machine Features:
· Max raw material length – 6m
· Weight capacity 35KG per metre.
· Max outside dia. – 220mm
· auto loading One of 7 tube machines
. tube support with servo motor drive , automatic follow-up Coordinate positioning tube supporting system
. automatic dual pneumatic control chucks.
Baisheng Tube Laser cutting machine its capacity to process – tubes made besides carbon steel and stainless steel tubes – tubes made of copper, brass and aluminium.
With the pipe laser F6020GE fabricators can provide precise, sub-contract laser tube cutting services cutting solution for all your tube, box and hollow section cutting requirements.
Compared to conventional processes such as sawing, drilling and milling, innovative features implemented during the design stage, laser tube cutting can result in a reduction of manufacturing costs and lead times for clients. Find out how simple design changes such as slotting, tagging and marking can save you time and money.
Bslaser tube and box laser cutting machine can process highly complex shapes including mitre cut, cod mouth, and special profiles. Offering a quick, precise and effective solution at a fraction of traditional fabrication costs
Model

Laser

Tube length

Cutting range

Application

F6015GE

1KW-3KW

6 Meters

10-150mm

SS CS brass, aluminium pipe and tube

F6020GE

1KW-3KW

6 Meters

10-220mm

SS CS brass, aluminium pipe and tube ,U beam. L beam..

F6030GE

1KW-3KW

6 Meters

20-350mm

SS CS brass, aluminium pipe and tube ,U beam. L beam..

Cyptube/Protube control.WSX or Precitec cutting head.auto materials feeding and finished parts collection….
Professional laser tube cutting machine, can process various diameters & lengthtubes. With Automatic Feeding Device, Higher Speed and more precise cutting compared to dual use plate and pipe laser .
such F6020GE is exclusively for those tube processing company has large throughput cutting smaller tube diameter less than 220mm and minimum diameter more than 10mm.
Metal Tube Laser Cutting Machine Features
1.Satisfying cutting accuracy , cutting speed and edge quality for 3M/6M varieties of tubes ,profiles.
2.Automated materials loading and finished parts collection function facilitate tube job shop large amount processing
3.All Machine is equipped with cost-effective parts and system to make the laser in total be cost-effective ,lower price than those luxury tube laser machines of higher rank.
4.Economic loading and packing solution.a 40GP container meets shipping need.
F6020GE cuts varieties of pipes and tubes ,square tube ,round pipe ,rectangle tube,oval tube ...and some U beam ,L beam ,profile. Baisheng's tube laser features high efficiency,high cutting accuracy, cost-effective .
automatic focus cutting head :precitec auto focus head ,WSX auto head,,raytools auto focusing head optional.the F6020GE has works welll with all these for all kinds of tubes and pipes
Foshan Baisheng laser comany tube laser cutting machine using in many customers shops
Packing and Shipping
1 whole machine with auto loading and offloading equipment 2*40HQ
2 without the automatic pipe loading unit .40HQ*1
Company Introduction:
(factories ,office ,showroom ,and R&D center :Foshan Baisheng Laser Technology Co.,Ltd
(Guangzhou office /old headquarter) Guangzhou Baisheng Electron Technology Co.,Ltd
BS LASER truely since 2004.110,000 sqm.500 crew
Full series laser machine manufacturer.
500W-12000W/3015-6025 table /sheet and tube laser cutting,welding. professional tube laser cutting machine.
agents and dealers in most countries.
Standard Warranty :
one year for whole machine exclusive for consumables (like nozzles ,lens ,bellow cover ,tables slats etc)
Machine Installation and Training
no charge for any on-site user jobshop laser machine new installation and operators training.8-13days. Normal practice-machine buyer pays for seller-technician's round-trip air tickets and local traffic ,accomodation
Lead time:
depends on stock -15 days to 30days
Promotion Gift:availble during orders :15th Jun to 15th July
Prompt Contact:
ALAN LIANG Whatsapp /Wechat /Mobile : +8615915835919